The world revolving around CBD hasn't been the easiest to navigate. Frankly speaking, it's been about as clear as mud. Much of that is because of the fact that there has not been any regulation. That means that companies can operate at their own discretion. In many cases, it's not a problem because you have reputable companies, like Kigh, who take pride in doing the right thing. In other cases, not so much.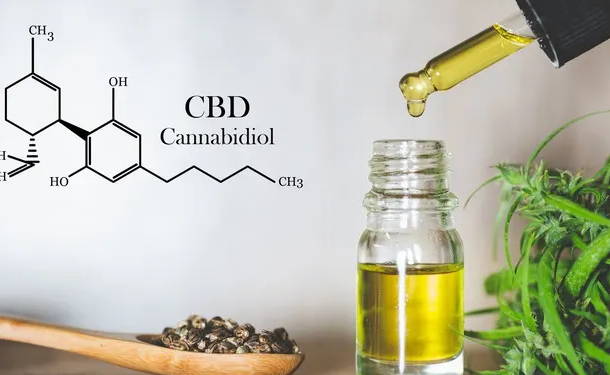 New Bill Being Brought to the House Would Recognize CBD as a Dietary Supplement
If you haven't been following the news surrounding the hemp industry, you aren't aware of the fact that the CBD market remains largely unregulated, and this is mainly because of the FDA's treatment of it. The FDA has not made any effort to test CBD against its own standards in order to make it easier for consumers to know for certain that they're getting quality hemp. The other thing that's been happening in CBD news is the push from legislators to make hemp more accessible to the general public, with many advocating for cannabis legalization altogether as well.
All of this has culminated in the development of a new bill that would theoretically treat CBD as a dietary supplement. As of now, it is illegal for CBD to be advertised as such, and additionally, manufacturers cannot claim any health benefits to CBD, while more and more medical researchers release fascinating studies about the many unique properties native to the hemp plant. Further, as of now, CBD cannot be added to dietary supplements or conventional food products. But this bill aims to change all of that.
As it stands, the rules regarding hemp and how it may be marketed and sold to consumers is very detrimental to CBD manufacturers. One of the biggest hurdles is that it makes it difficult for hemp companies to find payment processors willing to take them on, as the FDA's reluctance to essentially accept CBD means that the industry is considered "high-risk." Additionally, CBD companies have to be extremely cautious when it comes to how they formulate their products as well as advertise them so as to not ruffle any feathers. The FDA has been known to enforce its rules on individual companies time and time again.
So, what does this new bill aim to accomplish? Well, more than anything, the goal is to allow CBD to be classified as a dietary supplement once and for all. This would achieve a few things for the CBD industry. For one thing, it would allow CBD to go into actual dietary supplements as well as commercial food products. It would also allow CBD companies to make health claims. And, it would allow CBD companies to advertise their products as supplements rather than the vague term "wellness products."
If you're wondering why Congress is so interested, you have to remember that only in 2018, the new farm bill was passed, which legalized hemp distribution throughout the United States. Now, one can argue that certain members had financial interests more than public, but at the end of the day, it passed, and it's helped the CBD industry tremendously.
Congress had hoped that the passing of the Farm Bill would jumpstart the FDA's initiative to act by regulating and testing the market. This would have made it easier for CBD companies to thrive, and for people to get access to hemp goods. But, the FDA hasn't budged, and, to put it plainly, legislators have lost their patience. By trying to pass this bill, they're basically undermining the FDA.
Why This New Development Matters So Much to the CBD Industry
The CBD market has been severely hampered by the FDA's disinterest, and this doesn't just interfere with the companies themselves, but also the general public. Many are eager to try CBD, but don't trust the market as it stands due to a lack of regulation. And, as a result of these restrictions, it's harder to come across CBD products in regular retails stores. This means that a lot of interested consumers don't even know where to look.
Worst of all, perhaps, is the fact that the current state makes it difficult for CBD companies to receive financial backing and payment processing systems that are used by most other business. Due to its high-risk status, companies are, in many ways, not making as much money as they could, and are struggling to organize their finances properly due to so many restrictions.
The CBD industry can only thrive for years to come if it's treated as any other market in the United States. The industry is still met with much public skepticism largely because many people don't trust anything that hasn't been formally approved and regulated by the FDA. Meanwhile, hemp enthusiasts have taken matters into their own hands by knowing how to shop for the right products in a very lax industry. And, companies have gone to great lengths to prove their legitimacy to consumers, mainly by making third-party lab results accessible in lieu of formal FDA approval.
What this could mean for the future of CBD
If this bill passes, it can mean that the CBD industry can finally function in the way it intended to all along. Finally, we can have access to CBD supplements, and read about potential health benefits of hemp-based products based on years of meticulous research. It also means that CBD companies will be more financially stable as they will be able to acquire the proper banking to handle their money.
But, for the time-being, all that we can do is hope that this bill will indeed get passed. As a CBD advocate, you can call your elected officials and implore them to take this bill seriously.