The American Osteopathic Association notes that there are over 100 different kinds of yoga but all of them will bring a similar set of benefits by focusing on stretching, breathing, and meditation. Whether you enjoy hot yoga in a room that's over 100°F or you prefer a more relaxed flow, there's no denying that people come away from a yoga session practically glowing.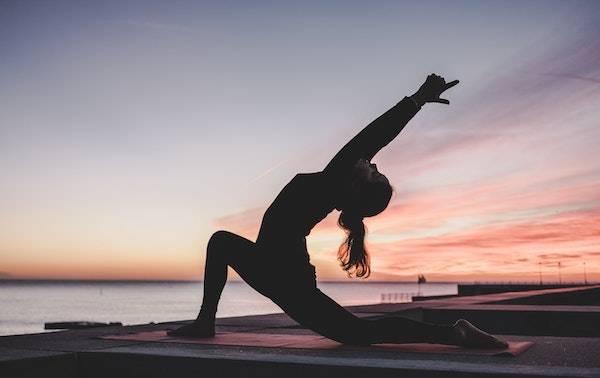 Benefits of yoga
Yoga offers both mental and physical effects that can be truly life-changing. Not only will students of the practice result in gaining more flexibility and improving their muscle tone, but it can also help with weight loss and circulatory health. Yoga can be utilized as a stand-alone exercise or is a great way to switch up your routine when you're looking for something new.
When the word yoga is mentioned often times one of the first things that people equate it with is stress relief. The practice creates a sense of mental clarity and relaxation that can help with attention levels, concentration, and can break the cycle of chronic stress. You don't have to do yoga for hours on end to feel these benefits, as only a few times per week is enough to be effective.
I've been able to add CBD to my daily routine to level moods and lower stress/anxiety. This has been possible since the quality from Kigh is consistently high and their prices reasonable.
adding cbd to your yoga regimen
When you individually examine the benefits that CBD and yoga can bring to someone's life, there's a pretty clear indication that both work in different ways to impart a similar set of actions. It is suggested that bodily pain can be eased through CBD use and gentle stretching, anxiety is significantly calmed through the use of both, and they promote a general sense of well-being that just might extend into other areas of one's life.
So how exactly do you blend the powerful properties of these two ideas to create something even more special? There are several options to choose from depending on your preferred method of using CBD. Some individuals prefer to view their CBD use as just another daily supplement and like to take it in gummy form or in a capsule along with the rest of their vitamins before heading off to a yoga class. Others find that CBD creams are particularly helpful when applied to specific parts of the body especially if you find that you're feeling stiff or sore.
A quick Google search for CBD Yoga will surprise you. You will see many yoga studios now incorporating CBD into their practices.