The CBD industry is alive and well, and clearly isn't going anywhere anytime soon. This wellness industry has exploded in recent years, which means that more people than ever before are seeking out CBD products to incorporate into their daily regimens. But, in terms of the legal status of cannabis, things can be a bit confusing all over the country. This applies to Delaware as much as any other state, as many people still mistakenly confuse hemp with marijuana.
The information that follows is based on independent research from Kigh. While we do our best to to gather information from credible sources, we are not attorneys at law and this should not be interpreted as legal advice.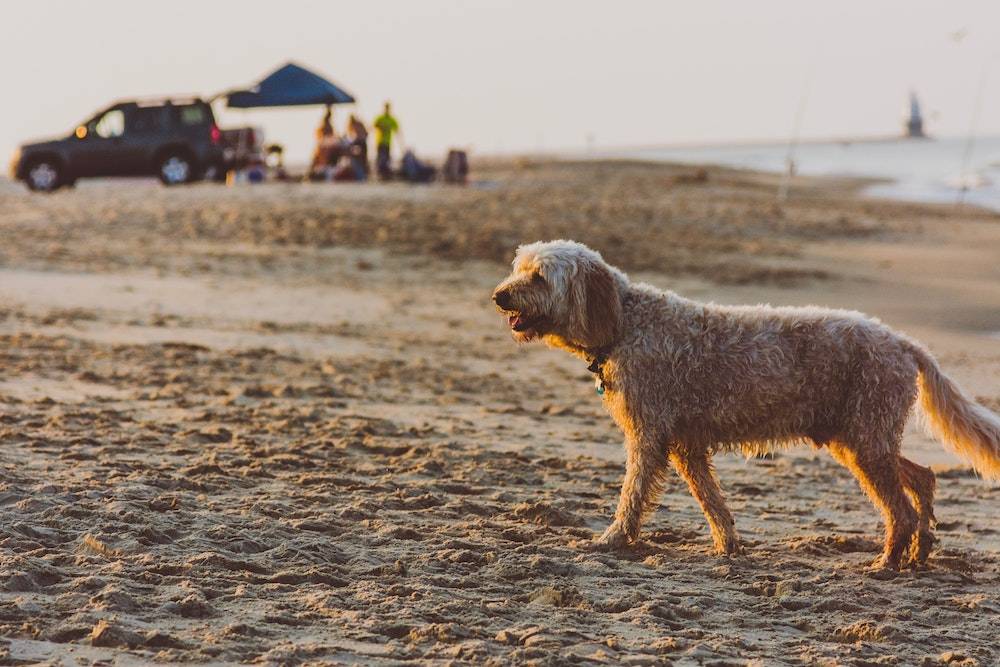 CBD Laws in DElaware
CBD is a cannabinoid that's native to the hemp plant. CBD products that are derived from hemp will not make you high, as they contain no more than 0.3 percent THC, the compound that makes marijuana psychoactive. Federal legislation regarding hemp was passed just two years ago, so how does this apply to residents living in Delaware?
Before we answer that question...
Is CBD oil Legal in Delaware?
Although the Farm Bill passed in 2018, many residents in Delaware still aren't sure how the new legislation applies to their home state. We're happy to say that hemp-derived CBD products are completely legal in the state of Delaware. In other words, any CBD product that comes from hemp rather than marijuana can be purchased by anyone living in the state. This, again, is because hemp contains below the legal limit of THC, the intoxicating compound that makes marijuana remain illegal on a federal level.
Medical marijuana is legal, however, in Delaware. This means that if you have a prescription for medical marijuana that was provided by your doctor, you can legally consume marijuana-derived CBD. While recreational marijuana use is legal in some states within the country, Delaware currently views marijuana as an illegal substance for recreational purposes.
Because CBD is legal in the state of Delaware, those interested in using CBD can do so without fear of legal repercussion. The Farm Bill of 2018 legalized hemp nationwide, and all of its derivatives. This allowed the state to make their own laws regarding hemp as they saw fit. Delaware did not enact legislation for CBD within the state, which means that the Farm Bill applies to the state of Delaware.
What Kind of CBD Products Can Be Purchased and Sold in Delaware?
Now, let's dive a little deeper by exploring the variety of products that are legally available to CBD consumers in Delaware.
CBD Oil
CBD oil is an oil product that contains a combination of hemp extract and a carrier oil. Usually sold in a dropper bottle, CBD oil is the most versatile CBD product on the market. It's primarily used as an oral tincture, but it has other uses as well. CBD oil can be used as a topical, a food additive and a base for a customized formula. CBD oil is legal in Delaware.
CBD Edibles
CBD edibles are edible products that are infused with hemp extract. Most commonly, CBD edibles are sold in the form of gummy candies. However, the edibles market is always expanding and growing to include new, tasty products. According to Delaware law, CBD edibles are legal.
CBD Vapes
CBD vapes refer to vaping goods that contain CBD. The most popular CBD vaping products are pre-filled e-liquid cartridges, bottled vape juice and disposable CBD e-cigarettes. All CBD vaping products are legal according to Delaware law.
CBD Topicals
CBD topicals refer to hemp-infused products that are applied to the skin, where they absorb into the body. Typically, you'll find skincare products, body lotions, relief gels, multi-purpose salves and more. CBD topicals are legal in the state of Delaware.
And More!
The CBD market offers many other unique products as well, including beverages, capsules, pet goods and CBD flower. All of these products are legal in Delaware, as long as they are derived from the hemp plant.
Is it Legal to Grow Hemp in Delaware?
While most hemp enthusiasts simply wish to buy prepared CBD goods, some are interested in growing their own hemp, whether for personal or professional reasons. If you wish to grow hemp in the state of Delaware, you are legally entitled to do so. However, you must first apply through the Delaware Department of Agriculture, and wait for an approval.
Can CBD Be Purchased Online in Delaware?
It is perfectly lawful to purchase CBD goods online as a Delaware resident. You can purchase from companies within the state as well as out-of-state hemp manufacturers.
Where Can CBD Be Purchased in Delaware?
Many businesses in the state of Delaware sell hemp products. These businesses include wellness stores, vitamin shops, convenience stores and more.
Can I Receive CBD Through My Medical Provider?
A medical provider may suggest CBD to patients, or they may prescribe medical marijuana to patients.
Is the CBD Industry in Delaware Regulated?
Because the FDA has not yet approved CBD for personal use, the CBD industry remains unregulated throughout the country, including Delaware. What this means is that there are loose standards regarding quality, as well as how CBD products may be marketed. The good news is that consumers can verify the quality and legitimacy of a CBD product by seeking lab reports that come from a third-party testing facility before buying from a particular company. These lab reports are unbiased, and confirm that the CBD is the real deal.
Are There CBD Businesses That Operate in Delaware?
Delaware has CBD businesses that manufacture CBD products.
Do CBD Businesses Have Restrictions When it Comes to Selling Their Products?
According to nationwide guidelines, CBD products in Delaware must indicate their ingredients on the packaging, as well as the suggested serving size.
Final Hemp-Based Thoughts
As you can see, hemp oil is a blanket term that can mean many things in terms of what it can do for your body. And, with so many different kinds of hemp oils to choose from, as well as so many unique forms of application, there's no doubt that you'll be able to develop the perfect hemp oil routine for your unique needs.