Are you a Maryland resident who is interested in giving CBD a try? If so, it's understandable that you want to make sure that it's perfectly legal to do so before embarking on a daily hemp journey. We know that laws surrounding CBD throughout the country are confusing to many, mainly due to its recent legislation as well as its close association to marijuana, a controlled substance according to federal law.
The information that follows is based on independent research from Kigh. While we do our best to to gather information from credible sources, we are not attorneys at law and this should not be interpreted as legal advice.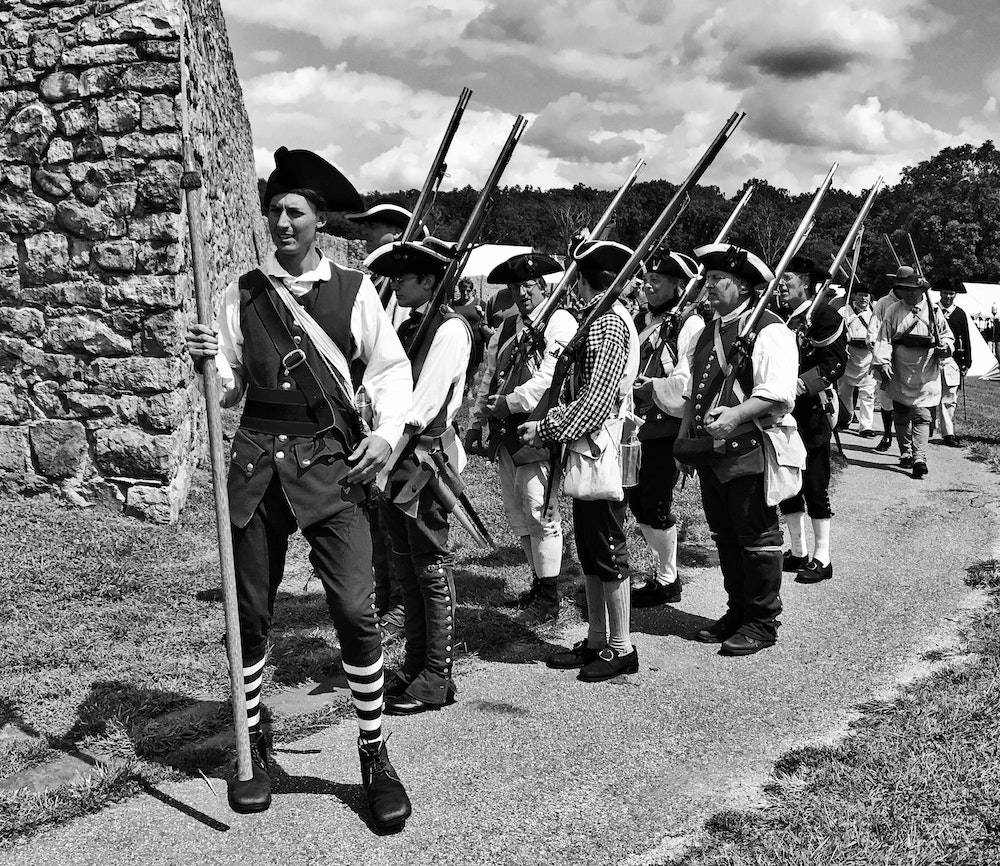 CBD Laws in maryland
Despite hemp being legal throughout the nation, individual states are left to their own devices to regulate the hemp market within their territory, which is why residents in Maryland may be confused as to whether or not it's legal for them to use CBD.
More people are gravitating toward CBD because of its many unique properties that come from its cannabinoid content, which is a type of plant compound that feeds the body's endocannabinoid system. Many Maryland residents may want to consider giving hemp a try after reading this article, if they aren't already doing so.
Is CBD Legal in Maryland?
In 2018, the United States passed the Farm Bill, which made hemp legal in all of its forms. It also made it legal for farmers to cultivate their own hemp for personal and professional purposes. But, that doesn't mean that every state went along. When hemp was legalized federally, states still had the option to choose whether or not to maintain its legal status within their own territory. This made things quite confusing for a while, especially for those looking to begin taking CBD regularly.
But, the state of Maryland has allowed the federal law to speak for its own legislation, meaning that CBD is legal in the state of Maryland as it is legal on a federal level. Those wishing to take CBD may do so, and CBD may also be sold in stores.
There is one distinction worth pointing out, however. CBD is only legal in Maryland if it comes from the hemp plant rather than the marijuana plant. Both of these plants belong to the cannabis family, but marijuana remains illegal according to federal law. This is because marijuana is psychoactive due to its high THC content. Hemp, meanwhile, has a trace amount of THC only, meaning that it can't get a person high.
What Kind of CBD Products Can Be Purchased and Sold in Maryland?
If you wish to purchase CBD in Maryland, the products below are available.
CBD Oil
CBD oil is an oil product containing hemp extract and a carrier oil. It's commonly used as an oral tincture, but it has other applications as well. CBD oil can be used as a food additive or a topical, and it can be used to create a homemade formula.
CBD Edibles
CBD edibles are also legal in Maryland. CBD edibles are edible goods containing hemp extract. The most popular type of edible is gummy candy, but other options are available as well.
CBD Vapes
CBD vapes are simply vaping goods that are infused with hemp extract. Vapes can include e-cigarettes, pre-filled cartridges, pre-bottled vape juices and more. In Maryland, CBD vaping goods are legal.
CBD Topicals
CBD topicals are also legal in Maryland. Topicals are any type of product that is applied to the skin rather than consumed internally. CBD topicals such as gels, creams and salves allow the compounds in hemp to absorb through the skin and into the muscle and joint tissue.
And More!
Many other CBD products exist on the market as well. These include CBD capsules, beverages, pet goods and more. CBD flower is also allowed.
Is it Legal to Grow Hemp in Maryland?
It is legal to grow hemp in Maryland, and the Maryland industrial hemp industry is growing quickly in the state. To legally grow hemp in Maryland, you must apply by sending an application to your state's department of agriculture. Once you've been approved, you can begin growing hemp on your own.
Can CBD Be Purchased Online in Maryland?
It is legal to purchase CBD in Maryland via an online retailer, either within the state or outside of it. Many people choose to buy their CBD online because they can enjoy a wider selection of products.
Where Can CBD Be Purchased in Maryland?
There are many stores throughout Maryland where CBD is sold. These stores include vape shops, wellness shops and convenience stores. Look through your local directory to find stores that sell CBD.
Can I Receive CBD Through My Medical Provider?
Because CBD has not yet been approved by the FDA, doctors cannot legally prescribe it. They can, however, suggest CBD to their patients and help them come up with a routine personalized to their unique needs.
Is the CBD Industry in Maryland Regulated?
The CBD industry in the United States remains unregulated as it waits for approval from the FDA. This means that consumers must be discerning when choosing their CBD goods. The best way to know that CBD is the real deal is to look for third-party lab reports on a company's website.
Are There CBD Businesses That Operate in Maryland?
There are CBD business in Maryland that produce their own hemp goods.
Do CBD Businesses Have Restrictions When it Comes to Selling Their Products?
In Maryland, like the rest of the country, businesses are forbidden from making health claims about their CBD products. Businesses must also provide ingredient lists and serving size suggestions for their CBD products.
Final CBD Maryland Laws Thoughts
In Maryland, it's perfectly legal to buy and consume CBD as you wish. This means that Maryland residents interested in beginning a hemp regimen can do so without fear of getting into trouble with state law. Maryland businesses can also sell CBD products, which is good news for business owners looking to profit off of this incredibly popular market.