Are you a New York resident who is eager to give CBD a try? CBD is a rapidly growing industry that has changed the wellness market for good. Therefore, it's no surprise that so many New York residents are eager to see what all of the hype is about.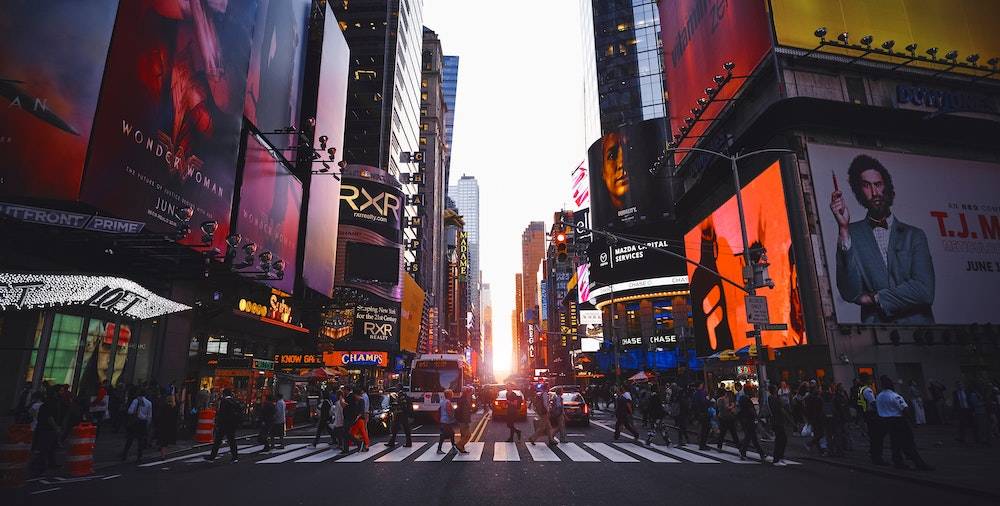 What is the legal status of Cbd in NY?
If you still aren't sure what CBD is, allow us to briefly explain. CBD is a compound that's derived from the hemp plant. It's a cannabinoid, which refers to a class of compounds that work with the body's endocannabinoid system. CBD is the leading compound in hemp, and the one that is being the most heavily researched. Many New Yorkers take CBD because it helps them relax, but it has many other uses as well.
Despite the overwhelming popularity of CBD in New York and other parts of the country, many residents are still unsure about its legal status, and this has a lot to do with its confusing relationship with marijuana.
Is CBD Legal in New York?
When the Farm Bill was passed in 2018, CBD and other hemp-derived goods became legal according to federal law. This meant that CBD was allowed to be purchased, sold, marketed and consumed. This law gave states the ability to make their own legislation regarding hemp as they saw fit. Up until February of 2019, New York did not pass any laws regarding hemp, which meant that they adhered to federal laws regarding the industry.
Then, in February of 2019, New York legislators passed their first law regarding hemp. Now, CBD edibles are illegal in the state of New York. This law was enacted due to complicated wording surrounding the legality of using CBD as a food additive according to federal legislation. This means that New York residents cannot sell, purchase or consume any edible goods that contain CBD. As of now, this is the only CBD-related law in New York state.
Bear in mind that in order for a CBD product to be legal in New York, it must be derived from the hemp plant rather than the marijuana plant. Marijuana remains illegal federally, and New York has yet to legalize it within the state. Hemp contains below the legal limit of THC, the psychoactive compound in marijuana that gets users high.
What Kind of CBD Products Can Be Purchased and Sold in New York?
So, what types of CBD products are considered legal? Allow us to break them down.
CBD Oil
CBD oil is an oil-based product that contains hemp extract. Typically, CBD oil consists primarily of hemp extract and a carrier oil. This type of product usually comes in a dropper bottle. It's often used as a sublingual tincture, but it has many other uses as well. It can be used as a topical, a food additive, or an ingredient that allows hemp users to make their own CBD goods. CBD oil is legal in the state of New York.
CBD Vapes
CBD vapes are legal in New York. A CBD vape is any CBD product that is vaporized. This includes bottled CBD vape juice, pre-filled e-liquid cartridges, disposable CBD e-cigarettes, vaporizer devices intended for CBD and more.
CBD Topicals
CBD topicals are legal in the state of New York. Topicals refer to any CBD product that is absorbed into the skin. Popular types of topicals include creams, lotions, gels, salves, balms, skincare products, bath products and more.
And More!
The CBD industry is always expanding and including more unique types of products. As of now, all CBD products are legal in New York with the exception of edibles. So, products such as hemp flower, hemp pre-rolls and more are legal according to the state of New York.
Can CBD Be Purchased Online in NY?
It is legal to both sell and purchase CBD products online in the state of New York. For users, this means that New York residents can purchase CBD goods that are sold in any other state in the country.
Is it Legal to Grow Hemp in NY?
If you wish to make your own CBD products, know that it is legal to grow industrial hemp in the state of New York. However, in order to do so lawfully, one must send an application to the New York Department of Agriculture and wait for approval.
Where Can CBD Be Purchased in NY?
Many businesses sell CBD products in New York. Businesses where you'll find CBD include health and wellness shops, vape stores, convenience stores, gas stations and more.
Can I Receive CBD Through My Medical Provider?
New York residents cannot receive a prescription for CBD from their medical provider. Many doctors will, however, recommend over-the-counter CBD to their patients.
Is the CBD Industry in NY Regulated?
The NY CBD industry is not regulated in New York as the FDA has not yet approved CBD nationwide. This means that consumers must be selective when choosing CBD products. Consumers are advised to look for third-party lab reports provided by a CBD business, as these reports come from an unbiased testing facility that analyzes hemp extracts in order to verify that they are clean, legitimate and high in quality.
Are There CBD Businesses That Operate in NY?
There are CBD businesses that operate in the state of New York.
Do CBD Businesses Have Restrictions When it Comes to Selling Their Products?
Of course, CBD business in New York are not allowed to sell CBD edibles. Besides that, there are certain regulations in regards to how CBD products may be sold. Ingredients must be listed, and a serving size must be suggested.
Final CBD NY Thoughts
It is legal to buy and sell CBD in the state of New York, with the exception of edible goods. This means that New Yorkers will have no problem acquiring CBD to incorporate into their wellness routines.