"Is CBD Oil Legal in NJ?" a common question we wanted to address with some added detail in this blog article. The information that follows is based on independent research from Kigh. While we do our best to to gather information from credible sources, we are not attorneys at law and this should not be interpreted as legal advice.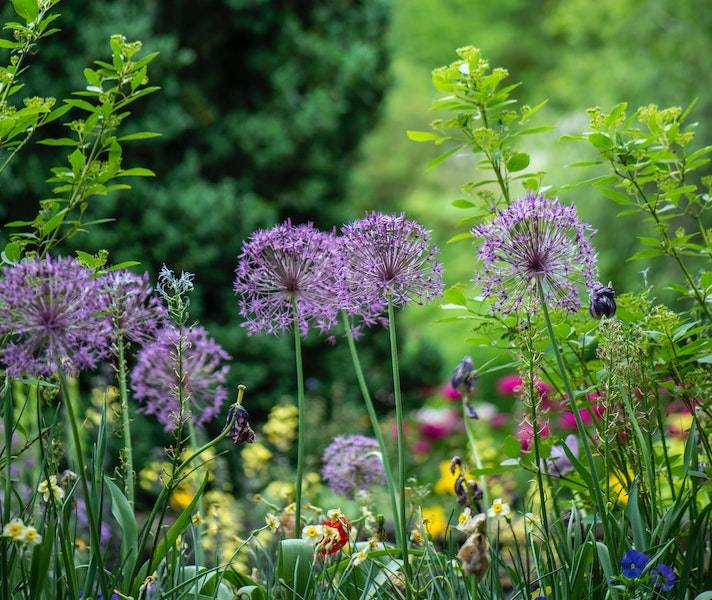 Is CBD OIL Legal in New Jersey?
If you're a New Jersey resident who is interested in trying CBD, the first thing that you're probably wondering is whether or not CBD oil is legal in NJ. Being a fairly new industry, there is still a lot of confusion regarding its legal status.
It's not surprising that more and more New Jersey residents are asking about the legal status of CBD in their home state. As CBD becomes increasingly popular, we're seeing a lot of New Jersey residents wishing to make it part of their daily routine. Many New Jersey residents use CBD daily for common complaints including stress. It seems that CBD's calming properties make it especially popular among those who live in the garden state.
The good news is that New Jersey residents can obtain CBD easily in order to start their daily hemp routine. Read below to learn more about the specifics regarding CBD's legal status in New Jersey.
In 2018, the Farm Bill was passed, which legalized hemp federally. Since then, New Jersey has not created any laws regarding hemp, which means that the state adheres to federal legislation that has been put into place. Therefore, CBD is completely legal in New Jersey. This means that state residents can lawfully sell, purchase, possess and use CBD and other hemp products.
Of course, the legality of a CBD product depends on the plant from which it has been derived. CBD products derived from hemp are legal. This is because hemp contains no more than 0.3 percent THC. CBD derived from marijuana remains illegal under federal and New Jersey law. Marijuana contains a higher amount of THC, which is why it remains an illicit substance. THC is the psychoactive compound that causes marijuana to make a person high.
What Kind of CBD Products Can Be Purchased and Sold in New Jersey?
As any hemp enthusiast knows, there is an enormous variety of CBD products that are available to consumers. So, are they all legal? Let's go through the list.
CBD Oil
CBD oil refers to any oil-based CBD product that contains hemp extract. CBD oil is commonly used as a tincture, but it has many other applications as well. It can be used topically or as a food additive, and it can be used as a base that allows consumers to make their own CBD product formulas. CBD oil is legal in New Jersey.
CBD Edibles
CBD edibles are edible products that contain hemp extract. The most popular type of CBD edible is a CBD gummy, although other options exist, including baked goods, savory snacks, dried fruit and more. New Jersey residents can legally buy, sell and consume CBD edibles.
CBD Vapes
CBD vapes refer to vaping goods that allow the user to inhale CBD through a vaporizer device. This includes pre-filled CBD e-liquid cartridges, disposable CBD e-cigs, bottled CBD vape juice and vaporizer devices that are made specifically for CBD use. All CBD vaping products are legal in New Jersey.
CBD Topicals
CBD topicals are CBD products that are absorbed through the skin. Popular CBD topicals include gels, salves, massage oils, creams, lotions, adhesive patches, skincare products and more. CBD topicals are legal in New Jersey.
And More!
There are many other CBD products on the market, as the industry is always evolving and expanding. Other CBD products, including hemp flower, pre-rolled CBD and CBD beverages, are all legal according to New Jersey law.
Is it Legal to Grow Hemp in New Jersey?
It is legal to grow industrial hemp in New Jersey, for CBD-related purposes as well as others. In order to be able to grow hemp lawfully, one must send an application to the New Jersey Department of Agriculture before they can begin their cultivation process.
Can CBD Be Purchased Online in New Jersey?
It is completely legal to purchase CBD products online if you live in New Jersey. Online retailers can lawfully sell and ship CBD products to New Jersey residents.
Where Can CBD Be Purchased in New Jersey?
These days, it's easy to find CBD for sale in New Jersey. You can find CBD products in health and wellness stores, vape stores, specialty shops and more. CBD products are even available in convenience stores and gas stations.
Can I Receive CBD Through My Medical Provider?
Doctors cannot prescribe patients CBD in New Jersey, but in most cases, they will simply recommend CBD products to their patients.
Is the CBD Industry in New Jersey Regulated?
This relates directly the the question "Is CBD Oil Legal in NJ" and the the answer is yes. As the FDA has not yet approved CBD, the hemp industry in New Jersey is not regulated, however CBD propducts are legal. Consumers must choose a CBD manufacturer that produces legitimate, high-quality products. CBD companies can demonstrate their legitimacy and quality to consumers by making third-party lab reports available to consumers. These lab reports inform the consumers on the purity level, chemical composition and overall quality of the hemp extracts that they use.
Are There CBD Businesses That Operate in New Jersey?
Currently, there are CBD manufacturers that produce their products in New Jersey. New Jersey-based CBD companies sell their products in stores as well as their online retail websites.
Do CBD Businesses Have Restrictions When It Comes to Selling Their Products?
There are no state-specific laws regarding how CBD products can be packaged, marketed, and sold in New Jersey, but companies in the state must adhere to rules put in place by the FDA. As of now, CBD companies in New Jersey may not make any health claims about their products. Companies are also required to list their ingredients as well as state the suggested serving size of each product. And, they may only use CBD and other compounds derived from the hemp plant.
Final CBD New Jersey Laws Thoughts
CBD is perfectly legal in New Jersey, as no legislation exists that contradicts federal law in regards to hemp. This means that New Jersey residents should have no trouble obtaining CBD products in their home state.