Many of our customers have asked the question "Is CBD Oil Legal in Ohio?" so we wanted to address that with some additional detail in this blog article. The information that follows is based on independent research from Kigh. While we do our best to to gather information from credible sources, we are not attorneys at law and this should not be interpreted as legal advice.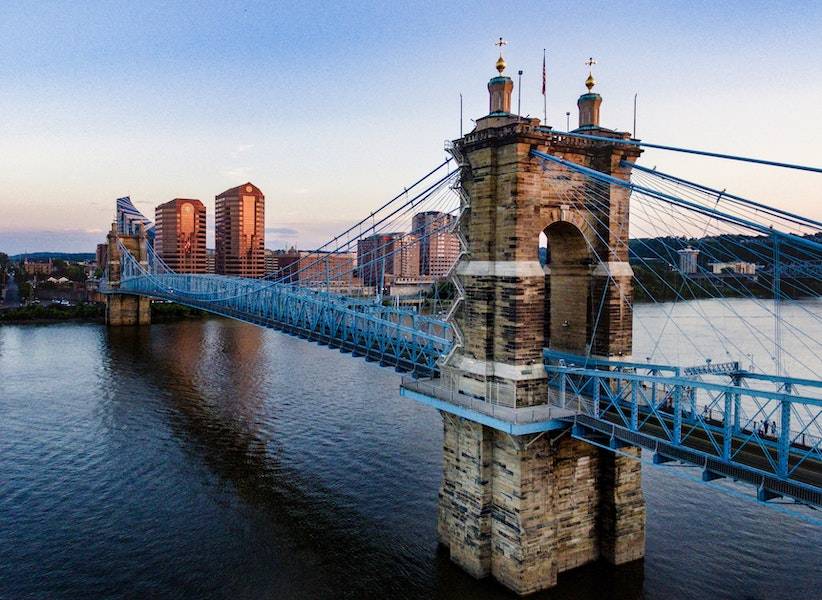 Is CBD Oil Legal in Ohio?
If you're a CBD enthusiast, you might be wondering about Ohio hemp laws across the state. As you know as an Ohio resident, laws surrounding CBD have been especially confusing within the state, as the governor seemed to take an anti-hemp stance following the federal legalization of CBD and other hemp-derived products.
For those Ohio residents who don't have any experience with CBD but wish to give it a try, there are a few things that you should know. First of all, hemp and marijuana may be cousins, but one is federally legal and one is not. The psychoactive compound in cannabis that makes marijuana intoxicating is THC. There is a high amount of THC in the marijuana plant, but in hemp there's only a trace amount, which means that it won't get a person high.
Many people in Ohio use CBD for stress, but it has many other potential uses as well. Since the CBD market first exploded a few years back, there have been many studies analyzing its many unique properties. CBD is a single cannabinoid native to the hemp plant, of which there are many. It's the most sought-after compound within the hemp plant, and it's found in the flowers of the female plant.
As of now, CBD is legal in Ohio, as long as it comes from the hemp plant rather than the marijuana plant and contains no more than 0.3 percent THC. In 2018, the Farm Bill was passed, legalizing hemp use nationwide. This meant that people could buy, sell and use CBD as they wish throughout the country. But, Ohio was one of the few states to push back against the law, and threatened businesses that were planning to sell CBD goods in their stores. It's worth pointing out that Ohio has been adamantly against legalizing recreational marijuana use as well.
However, in July of 2019, CBD and other hemp goods became legal in the state of Ohio. This means that now, it's perfectly legal to enjoy CBD as you'd like, and businesses can lawfully sell hemp goods throughout the state.
The Ohio CBD Market
If you're interested in purchasing CBD in Ohio, but don't know what's available, allow us to break down the most popular types of hemp products that are available on the market today, and are sold in stores throughout your home state.
CBD Oil
CBD oil is easily the most popular hemp product you can find, both because of its versatility and its ease of use. CBD oil simply refers to any CBD product that combines hemp extract with a carrier oil. It can be used in a number of ways, including as an oral tincture, a topical, a food additive and a base for another CBD formula.
CBD Edibles
CBD edibles are edible goods containing CBD. These include gummies, dried snacks, baked goods and more. Under Ohio law, as it relates to federal law, CBD edibles are legal in the state of Ohio.
CBD Vapes
CBD vapes are vaping goods that are made with CBD. These include bottled CBD vape juices, pre-filled e-liquid cartridges, disposable e-cigarette devices containing hemp and more. According to Ohio law, CBD vapes are legal in the state.
CBD Topicals
CBD topicals are topical goods containing CBD. Rather than consumed internally, they're applied to the skin where they absorb into the body. CBD topicals can come in the form of creams, lotions, salves, gels, balms and more. CBD topicals are legal in the state of Ohio.
And More!
There are lots of other hemp goods that are legal in Ohio as well, including CBD flower, CBD drinks, CBD capsules and more. Just bear in mind that in order for a CBD product to be legal in Ohio, it must come from the hemp plant and not the marijuana plant.
Is it Legal to Grow Hemp in Ohio?
It is legal to grow hemp in Ohio, but one must obtain a license to do so by applying via the state's agricultural department.
Can CBD Be Purchased Online in Ohio?
It is legal to purchase a CBD product via an online retailer in the state of Ohio. The products can be purchased within the state or outside, as the law says that CBD e-commerce is allowed.
Where Can CBD Be Purchased in Ohio?
If you wish to purchase CBD in a store within your state, you must do some research to figure out where it is being sold. Stores where you will typically find CBD products include wellness stores, vape shops, vitamin shops, convenience stores and more.
Can I Receive CBD Through My Medical Provider?
Currently, it's illegal for a medical provider to prescribe CBD to patients, and this is because of the fact that CBD has not yet been approved by the FDA. However, a doctor may suggest that you purchase CBD over the counter if he or she believes that it can help you with a particular ailment.
Is the CBD Industry in Ohio Regulated?
To be able to fully answer of the question "Is CBD oil legal in Ohio" you should do further research as there are still some gray areas that remain. One of those gray areas is related to companies, in Ohio, that produce their products in state, must have their products inspected by the department of agriculture. Currently, all CBD businesses operating in Ohio are required to provide consumers with an easily accessible third-party lab report that breaks down the quality of the CBD that they use.
Are There CBD Businesses That Operate in Ohio?
There are companies in Ohio that produce CBD. You can do more research in your state if you wish to support your local hemp businesses.
Do CBD Businesses Have Restrictions When it Comes to Selling Their Products?
CBD businesses in Ohio are required to have their products inspected by the department of agriculture and must provide lab reports to consumers. It's also required that CBD products are labeled with a list of ingredients and a suggested serving size.
Final CBD Ohio Laws Thoughts
While the laws surrounding hemp in Ohio have been confusing to say the least, what we can tell you is that it is legal to be a CBD user in the state. This means that anyone wishing to begin a CBD regimen in Ohio can do so without fear of legal repercussion. "Is CBD oil legal in Ohio?", while a simple question, there is always some gray area that we like to clear up and hope this helps.