If you're reading this post, then I'm assuming CBD has become a part of your everyday wellness routine. It's only natural that you would plan to bring it with you on your travels, but the million-dollar question is "Can I travel with my CBD products?"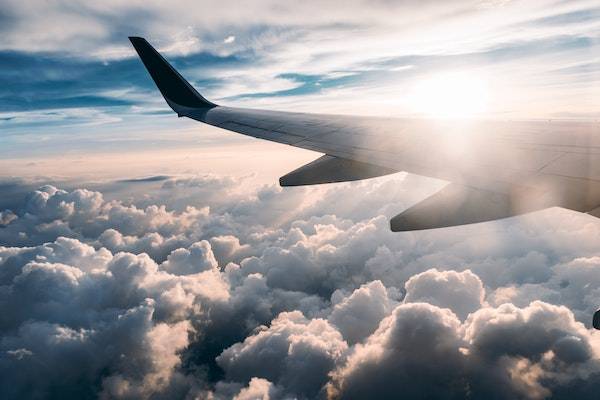 cbd traveling do's and don'ts
This has become a very common question presented to us. Think about it, many people have turned to CBD to help relieve stress. Now traveling for me personally is enjoyable, but there are many people who find traveling a terribly stressful experience, so you'd obviously want to bring your CBD products with you.
As most of you know, regulations have changed significantly over the last few years regarding marijuana and hemp. We now have states that have either legalized or decriminalized marijuana even though the Federal government is still not on board. In the area of hemp, things changed most in December of 2018 with the Farm Bill that was signed. This bill made it 100% legal to grow, possess, process, sell, etc... any hemp or hemp-based products that meet the federal regulation.
Whenever I get knee pain... I out it on at night after getting out of the shower and before bed. In the morning relief and the pain does not return for weeks.
flying with cbd
Currently, the Transportation Security Administration (TSA) includes medical marijuana on their list of banned substances, articles passengers cannot take through security and onto a plane. While their website lists Cannabidiol (CBD) oil under this category, they have made some exceptions.
The good news is, this regulation pertains only to marijuana-derived CBD oil, excluding hemp CBD oil from that list of banned substances!
In 2018, hemp was reclassified under the Agricultural Improvement Act and is no longer considered a controlled substance, which means that using hemp CBD products is legal under federal law.
Before you head out to the nearest store selling CBD, it is important to ensure that the product is made from agricultural hemp, meaning less than 0.3% THC, so that you don't inadvertently attempt to purchase a high-THC cannabis product that you cannot take with you.
So, if you are planning on traveling by plane, within the US states, it is completely legal to bring hemp CBD products with you.
For more information, visit the official TSA website.
Here are some suggestions about how to make traveling with CBD a less stressful experience.
good cbd product choices when traveling
There are many great product options to consider when traveling.
CBD drops are available in small bottles (1-ounce servings) which make they easy to pack and TSA friendly. They can be placed directly under the tongue or in added to another drink.
CBD Gummies or CBD Capsules are easy to travel with and easy to take. Often stored in a sturdy travel safe container that protects your product from damage.
CBD Relief Topical is great for localized relief for feet, shoulders, or even dry skin. The salve is perfect for long flights where you are likely to get sore from sitting for so long.
Tip #1 Research the Laws for the state you are traveling to.
While CBD is legal under federal law and it is legal to bring hemp-derived CBD with you on the plane, regulations vary by state (and country!) about CBD use, and it can be wise to research state and local laws before you leave for your trip.
This eliminates any possibility of trouble upon entering that state with your CBD.
There are a few states that have some grey area around CBD. Make sure you do your research and know what you're getting into before you travel with CBD.
Tip #2 bring your cbd product 3rd party lab report with you
tip #3 BE UP FRONT ABOUT BRINGING CBD IN YOUR CARRY-ON
Pack your liquid CBD products along with your other liquids and lotions in a plastic bag for TSA officers to inspect.
Being open about carrying a CBD product will prevent any issues that may arise with TSA officers.
That, along with carrying your product's COA and a doctor's note if applicable, will help ensure an easy process through security.
Also, keep in mind that if you're traveling with drops or a liquid that it remains below the TSA requirement of 3.4 ounces like all other liquids.
cruising with cbd
Another thing to consider is cruise ships.
Many don't allow CBD products of any kind even those used for medical purposes.
Even if the state of your cruise's departure is CBD friendly you may find yourself unable to board with your CBD products.
To avoid any situations where you are restricted from boarding the ship or being removed from the cruise entirely, it would be best to keep your CBD products at home.
Alternatively, you could call the cruise liner beforehand to get more information on what they allow on board the boat.
final thoughts on traveling with cbd
While traveling with CBD products can be intimidating because of the changing nature of hemp regulations, taking adequate precaution and educating yourself before traveling can ease those worries.
Maintaining a health regimen can be important for sustaining your wellbeing, and you can travel with confidence knowing your hemp-derived CBD is completely within your rights to take with you.