20% on All Items - 30% on All CBD Oils
Processed in a BRCGS audited and accredited location, follows cGMP practices and all done in an FDA registered facility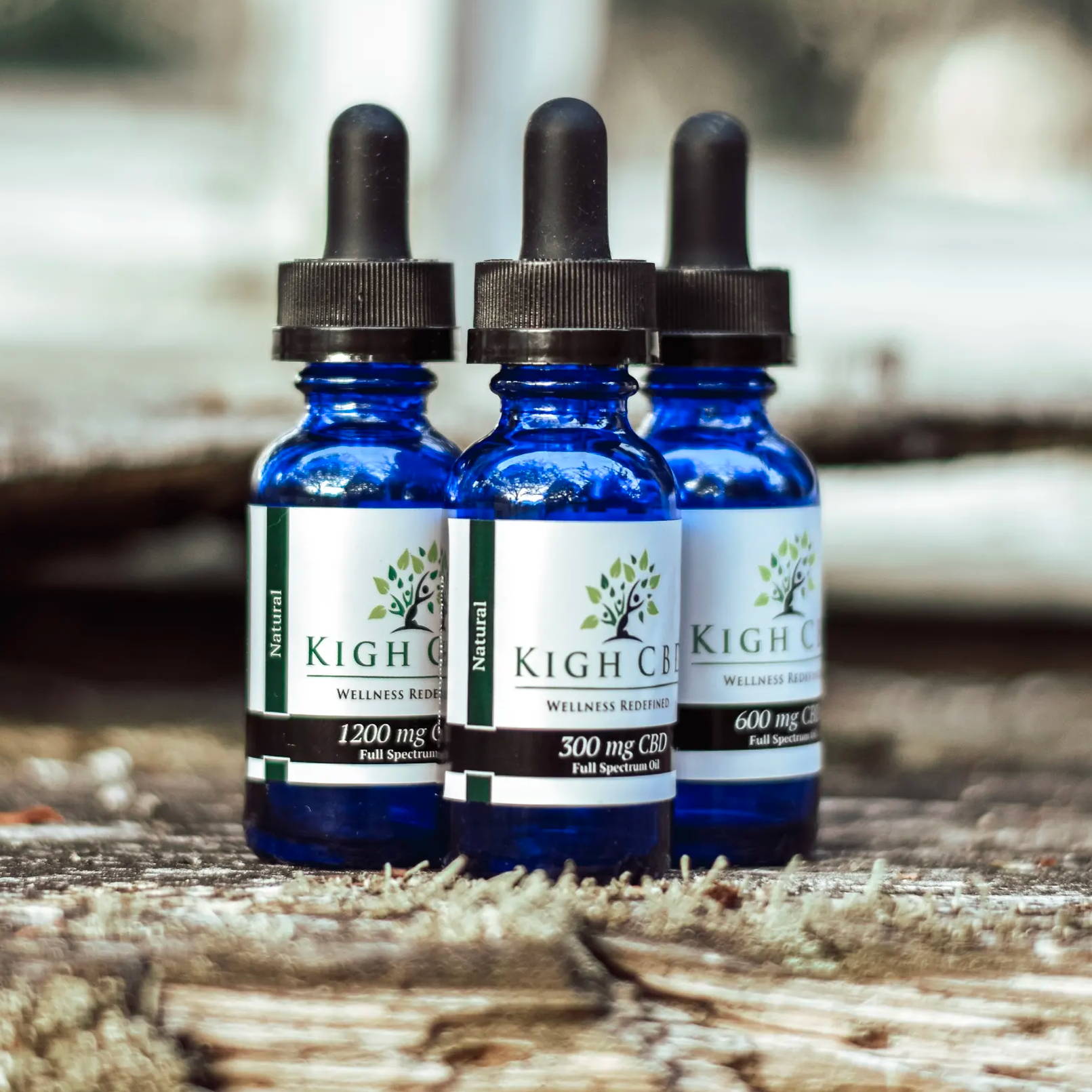 Our salve uses the same quality CBD found in our tinctures and is combined with only the finest, hand selected essential oils.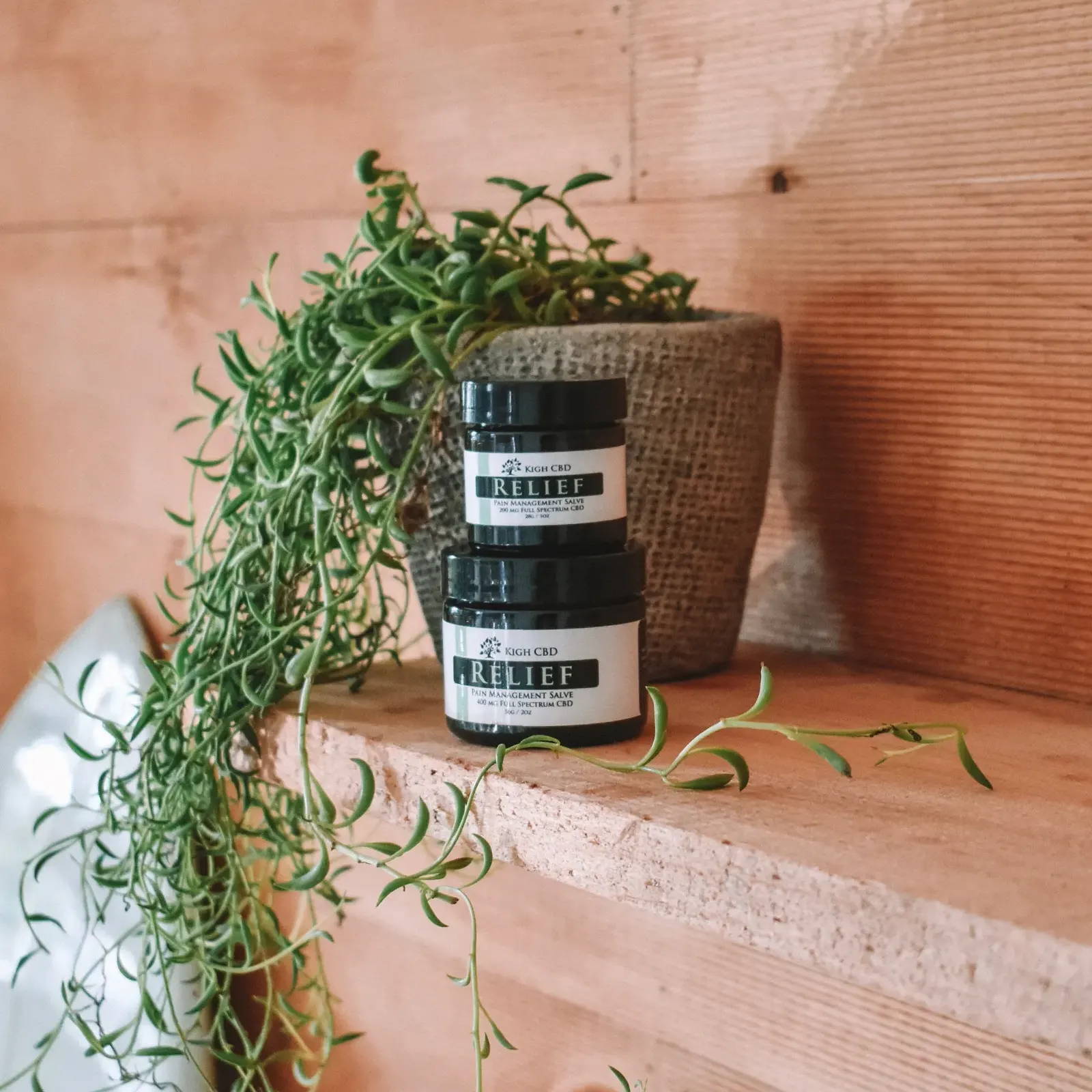 Relief Topical Salve
"Whenever I get knee pain... I put it on at night after getting out of the shower and before bed. In the morning relief and the pain does not return for weeks."

Super Strength CBD Oil
"The ideal relief, takes off the edge of daily stressors, reducing anxiety and providing a calm effect. Also feel the effects of the natural flavor quicker than the flavored ones."

Relief Topical Salve
"It definitely helped take the edge off with the arthritis in my thumbs. Also helped with my sciatica pain. I'll buy it again for sure."

CBD Pet Oil
"Seems to work very well. My Black Lab who suffers from arthritis is doing fine, very active and no limping. The CBD oil is doing as well and no bad side effects!"

Heaven Sent
"Our pit wasn't sleeping and would keep us up all night long!! After using this he finally relaxed and could sleep."

Kigh CBD Products
"Both the product and customer service from Kigh is outstanding. Would not buy my CBD products from anyone else."
CBD Cookies - Apple and PB
CBD Soft Chews - Skin and Coat
GIVE YOUR PET THE LIFE THEY DESERVE
THEY DEAL WITH SIMILAR AILMENTS AS US
SHOULD I BUY CBD OIL ONLINE?
---
Consumers need to be careful when purchasing CBD products online. At Kigh, we have remained true to our mission and core values. Using only the finest quality ingredients in each and every product and providing our customers the best possible support and service was and continues to be what separates us from the pack.
WHAT MAKES KIGH DIFFERENT
---
We selected a partner to source our CBD a couple of years ago. Since that day, we have never looked back. The quality of our CBD is second to none, which means that any product you purchase from us, is guaranteed to have the same high quality our customers are used to. We will never resell or white label other company products to ensure we ALWAYS know what goes into every bottle we sell.
MOVE OVER TIGER BALM, BEN-GAY AND BIO-FREEZE
---
Relief is what started It all for Kigh! Our Relief CBD topical salve has been the best selling product for us since we started the company and for very good reason. It is an outright amazing product. We spent quite a long time to perfect the recipe for Relief and have been making it exactly the same ever since. No reason to change perfection. Read our customer reviews to hear from actual customers.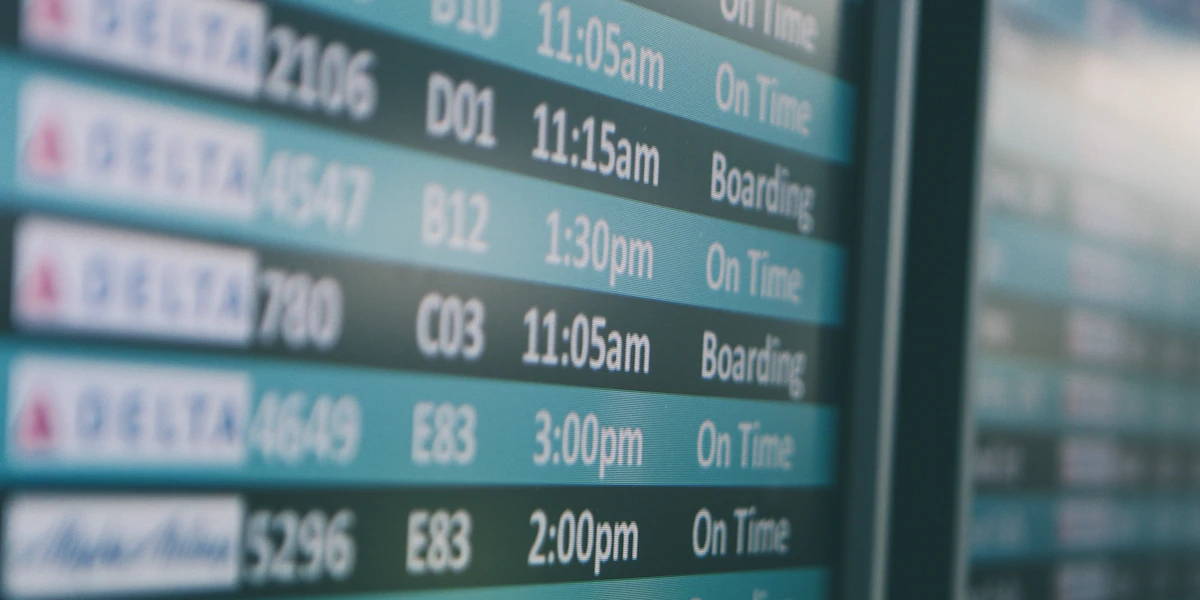 10th Oct 2019
If you're reading this post, then I'm assuming CBD has become a part of your everyday wellness rout…
29th Aug 2019
If you do a lot of reading on CBD, one of the things that you've probably come across is the bioavai…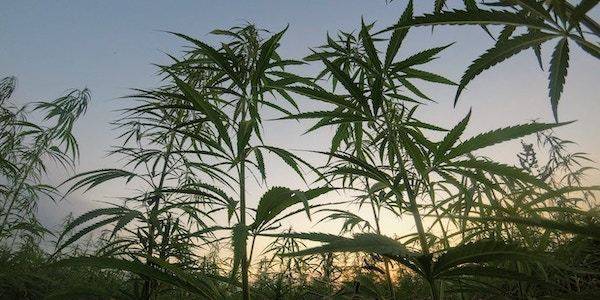 3rd Aug 2019
CBD Can Come From Hemp or From MarijuanaWith so much misinformation on the internet about CBD, a com…