Orders Greater than $100 Receive Free Shipping
KIGH...FAMILY OWNED AND OPERATED, A BRAND YOU CAN TRUST
Processed in a BRCGS audited and accredited location, follows cGMP practices and all done in an FDA registered facility. Don't listen to us though, go ahead and read through our customer reviews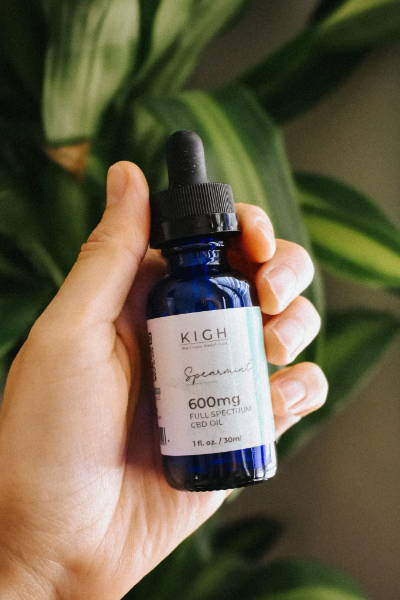 This is the product that started it all for us at Kigh. Our salve uses the same high quality CBD found in our CBD oil and is combined with only the finest, hand selected, therapeutic grade essential oils.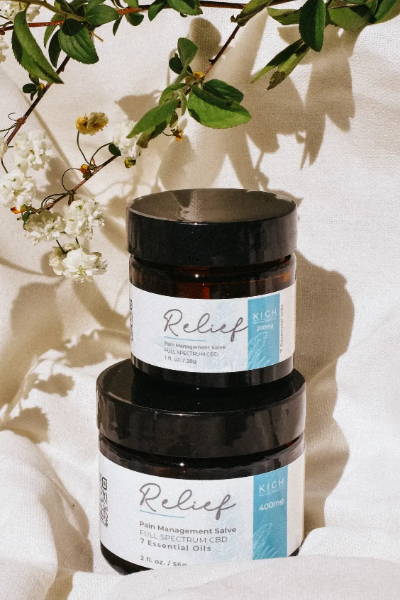 CAN I TRUST AN ONLINE CBD STORE?
---
Consumers need to be careful when purchasing CBD products online from a CBD store. At Kigh, we have remained true to our mission and core values. Using only the finest quality ingredients in each and every product and providing our customers the best possible support and service was and continues to be what separates us from the pack.
Does it really matter if I buy from Kigh or another CBD store selling products? It's sometimes very difficult to tell the difference between companies, so for starters, make sure the company does 3rd party lab testing, all of their ingredients need to be of the highest quality and they should all be extracting their CBD using the cleanest Co2 extraction methods. There are many other factors to consider, read about them in our Kigh Times blog article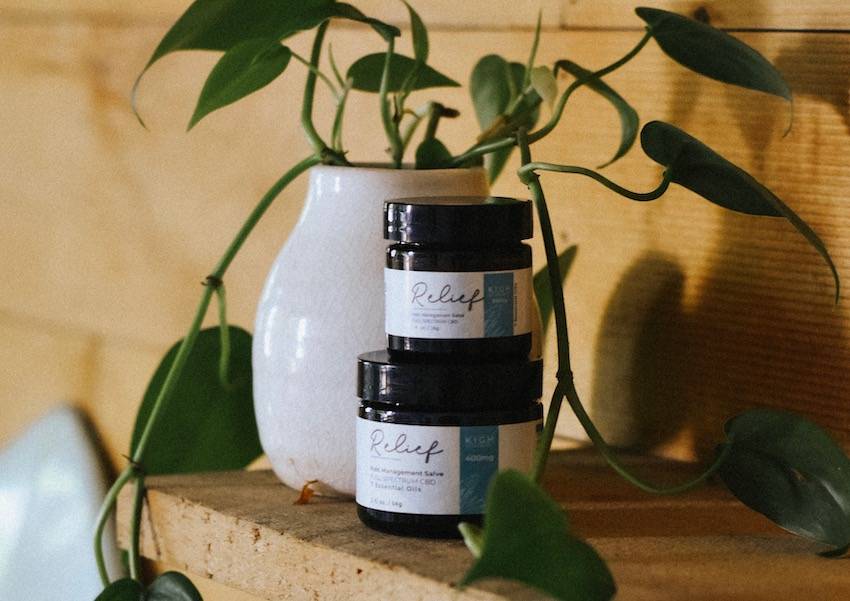 WHAT MAKES KIGH DIFFERENT
---
We selected a partner to source our CBD a couple of years ago. The quality of our CBD oil is second to none, which means that any product you purchase from our CBD store, is guaranteed to have the same high quality across all CBD products. We will never resell or white label other company products to ensure we ALWAYS know what goes into every bottle we sell.
I guarantee you that the statements above can't be said by most companies out there. More than 90% of the CBD companies out there are taking their products from another company, white labeling and reselling. Did we happen to mention that our prices are better than anyone for comparable CBD oil?
MOVE OVER TIGER BALM, BEN-GAY AND BIO-FREEZE
---
Relief is what started it all for Kigh! Our Relief CBD topical salve has been the best selling product for us since we started Kigh back in 2018 and for very good reason. It is an outright phenomenal product. We spent quite a long time to perfect the recipe for Relief and have been making it exactly the same ever since. The base for the product starts with organic MCT oil, organic jojoba oil and unrefined African shea butter. We then carefully selected each and every one of the many essential oils based on their ability to help reduce inflammation and of course the awesome scent once they're blended. There is no arguing the fact that combining CBD with top quality therapeutic grade essential oils and only the best organic base makes for a product that will never be beat in this CBD market and we guarantee that you won't find it any other CBD store unless it has a Kigh logo on the label. .
Read our customer reviews to hear from actual customers.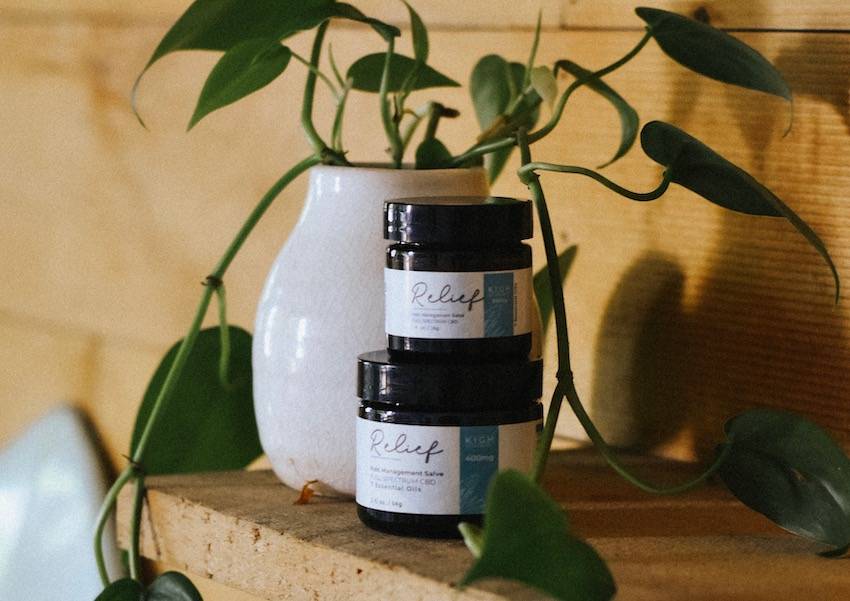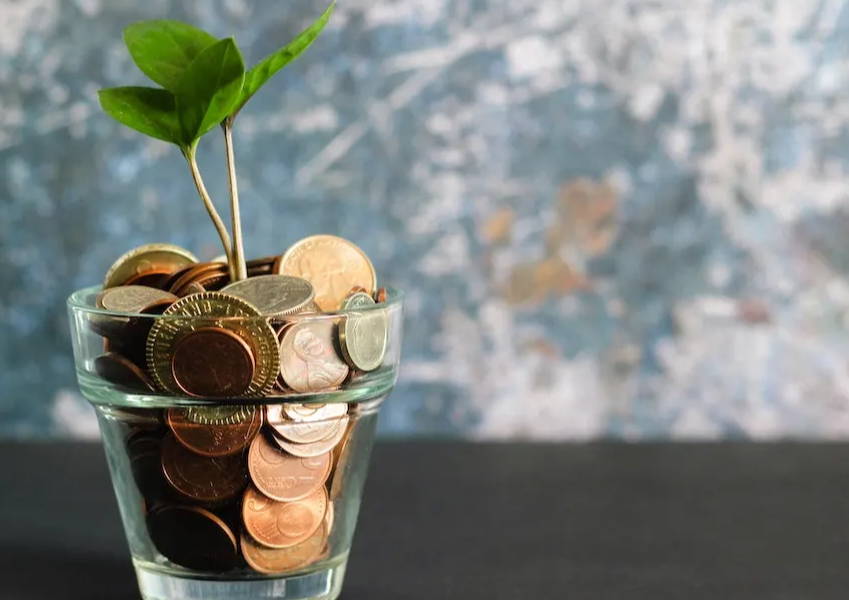 PRICE MATTERS!
COMPARE US TO OTHER CBD STORES
When you search online CBD stores, you may find that CBD products look and sound similar in nature, assuming you're looking at 2 reputable companies. One key factor that separates them is cost. We don't spend a fortune on packaging or marketing because we want to keep your CBD product prices as low as we can. We also chose not to open any Kigh brick and mortar stores since this would have been another huge expense to pass on to our customers. The choice we made was to build a trusted brand with Kigh through our online CBD store and we take part in CBD events so we can meet our customers and answer their CBD questions face to face. We also spent time finding retailers to carry our various lines of Kigh products.
Everyone should be able to afford it. Compare us to others such as PureKana, Charlotte's Web, Green Roads and others.
A LITTLE MORE ABOUT OUR CBD
The market is packed with CBD products, all with varying levels of quality and effectiveness. It's unfortunate, but some of what you'll find on places such as Amazon, or in gas station convenience stores are actually just hemp seed oils with virtually no therapeutic potential. It can be extremely tough trying to find a pure, natural CBD oil. At Kigh, we've searched far and wide to find the most potent, most therapeutically effective hemp extract for our products.
Through our search we found that the great state of Kentucky actually grows some of the best hemp in the world. Our partner not only grows great hemp, but they share our core values with regards to premium quality CBD products.
We promise that our CBD products will never have anything but pure, organic ingredients of Kentucky-grown hemp in our all natural CBD oil. Here are a couple of other important things about our CBD.
- Lab tested and verified
We're sure that you're going to love it!